We are pleased to announce that the California PBIS Coalition has recognized Dr. C.C. Violette Elementary School for successful PBIS implementation at the SILVER level. Our school is a recipient within the California PBIS Coalition's System of Recogn…
Principal's Message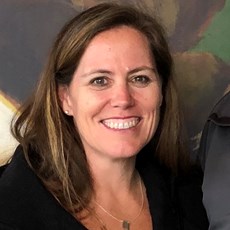 Dear Parents,
Welcome to Violette Elementary School! We are looking forward to a productive partnership with you to ensure our children can achieve their highest potential. We recognize that in order to be successful in school, our children need support from both home and school. We know a strong partnership with you will make a great difference in your child's education. As partners, we share the responsibility for our children's success and want you to know that we will do our very best to carry out our responsibilities. We ask that you guide and support your child's learning by ensuring:
On time daily school attendance to make the most of the day's learning experience
30 minutes of daily reading outside of school to develop a love for reading and to improve literacy skills
Daily conversations with your child about school experiences 
Frequent communication with your child's educational team 
Celebrations of your child's successes at school
If you have any questions about the supports available for children and families at Violette, please attend our weekly parent get togethers at 8:15 AM every Thursday or reach out to me, your child's teacher, or our School Community Liaisons for more information. 
The wonderful Violette staff and I feel privileged to be a part of this school family. We thank you for sharing your child with us.
Please remember to activate your ParentSquare account and check it regularly to receive updates and messages from the district, the school, and your child's teacher. You can also visit our school Facebook page or the Violette Elementary PTA Facebook page. 
I look forward to working with you to make this a great year for you and your family. It is my great honor to serve as your child's principal and I look forward to working with all of you throughout the year!
Sincerely,
Sarah Van Dam, Principal
Updated 7/27/23
Our School
About Violette:
Violette is one of only a few elementary schools to offer the AVID College Readiness Program which teaches students study skills and prepares them for success in intermediate and high school.


Violette offers a robust college mentoring program, pairing elementary grade students with college students who serve as positive role models, help with school work, and promote positive self-esteem.


Violette has 1:1 Chromebook to student ratio with innovative technology use as part of daily instruction. Students take advantage of multiple iPad carts and a brand new computer lab equipped with Mac computers.


Violette provides many opportunities for parents to get involved in the education of their child with regular parent education classes, school events, and longstanding traditions like the Father-Daughter and Mother-Son dances, Fall Festival, and Family Runs.


Violette will receive a second round of modernization which includes brand new air-conditioning, modernized classrooms, and energy-efficient technology.


Violette has many before and after-school programs including robotics club, reading tutoring through a United Way Reading grant, Boys & Girls Club and College and Career mentoring.